Ready to Succeed?
Don't "diet", instead, Transform Your Life! We offer meal plans with recipes that taste GREAT! Enjoy your food, live your life, and reach your goals!

Learn More
Healthy Recipes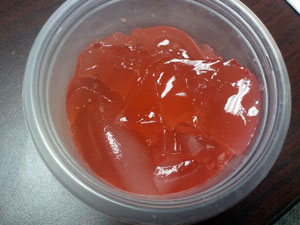 Searching for more flavors for my gelatin experiments, I picked up several varieties of flavored tea... So far each has been fabulous! Remember, this is an unsweetened gelatin... don't be expecting your childhood jello to make an appearance here. What this is, is light and refreshing, and it tastes just like the tea you make it with.



Tea Jello




Ingredients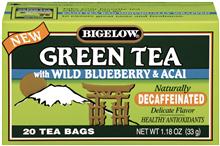 4 tea bags - any flavor
1 packet unflavored gelatin
2 Cups Water


Directions

Boil 2 cups water. Add tea bags and allow to steep to desired strength.
Remove 1/2 cup of tea and chill. Set remaining 1.5 cup tea aside.
Once cold, pour the half cup into a bowl and put the 1.5 cup tea into a pan and bring to a boil.
Sprinkle the gelatin over the cold half cup liquid and allow to sit for one minute. Add the boiling 1.5 cups liquid in and stir for 5 minutes. Cover and refrigerate until set.

Appearance: Tea gets "cloudy", and so does gelatin made with tea. No worries if your jello looks cloudy.

Nutrition Information: Per 1/2 cup serving: 30 calories, 7 g protein.