Ready to Succeed?
Don't "diet", instead, Transform Your Life! We offer meal plans with recipes that taste GREAT! Enjoy your food, live your life, and reach your goals!

Learn More
Healthy, Clean Eating Recipes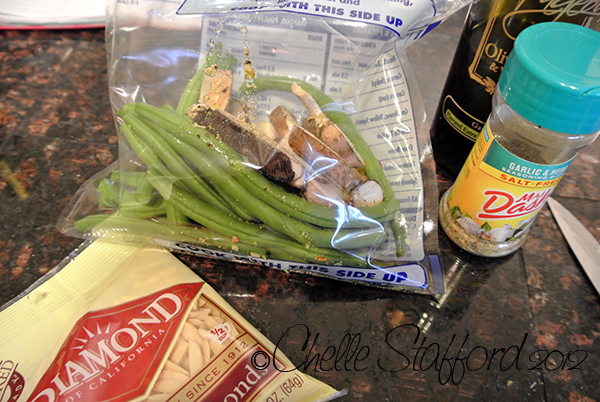 Fast and flavorful, this is an easy side dish to serve alongside a healthy entree. From counter to table, this recipe takes 5 minutes.
Steamed Green
Beans with Mushrooms and Slivered Almonds


Makes 1 serving

Ingredients:

1 cup washed and trimmed green beans
1/2 cup washed and sliced mushrooms
drizzle of olive oil
sprinkle of Mrs Dash Garlic & Herb
1 Tbsp slivered almonds.

Directions:

Place all ingredients in steamer bag, shake to mix, and microwave for 3 minutes. Allow to cool for 1 minute, then serve.

Nutrition: 101 calories, 4 grams protein, 11 grams carbs, 6 grams fat, 4 grams fiber. 7 grams net carbs.



Check out the Broccoli and Cheddar Stuffed Chicken recipe!