Ready to Succeed?
Don't "diet", instead, Transform Your Life! We offer meal plans with recipes that taste GREAT! Enjoy your food, live your life, and reach your goals!

Learn More
Healthy Recipes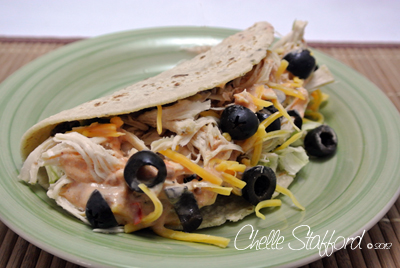 Looking for a fast but flavorful high-protein meal?

Use store-bought taco size tortillas, or try making your own! I have an easy recipe here.

Southwest Taco

by Chelle Stafford
Makes 1 Taco

Ingredients:

1 Taco size tortilla
4 oz shredded slow-cooker chicken (drained of liquid)
Shredded lettuce
1 Tbsp mashed black beans (or refried beans)
2 Tbsp Salsa
2 Tbsp plain greek yogurt
1 Tbsp shredded Cheddar (or crumbled feta)

Directions:

In a small bowl, mix together the salsa and greek yogurt.
Spread beans over tortilla.
Top with shredded lettuce and chicken.
Drizzle salsa/yogurt mixture over tacos.
Top with 1 Tbsp cheese.
Enjoy!


Nutrition
(Based on taco shell made with my recipe, adjust if using store-bought)
Per taco: 294 calories, 36 g protein, 14 g carb, 9 g fat.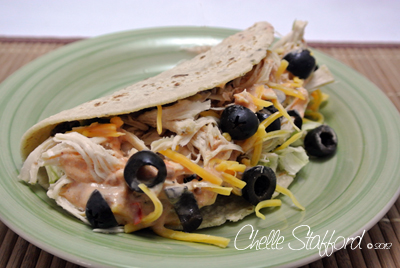 As seen in World Physique Magazine Women, Spring 2012