Ready to Succeed?
Don't "diet", instead, Transform Your Life! We offer meal plans with recipes that taste GREAT! Enjoy your food, live your life, and reach your goals!

Learn More
Healthy Recipes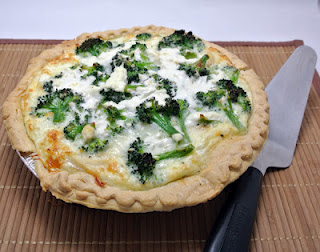 This is a fabulous use of chicken you've prepped early in the week... just shred (or chop) 8 oz (about 1 breast) and you're ready to throw this together. Crust doesn't fit in your nutritional needs? No problem! Just eliminate it! Seriously, just spray the deep-dish pie pan and dump in the ingredients. You're good to go ;-)

Chicken and

Broccoli Quiche

by Chelle Stafford
Recipe makes 8 slices

Ingredients:
8 oz chopped or shredded cooked chicken breast
2 cups liquid Egg Whites
1/2 cup plain greek yogurt
2 cups broccoli, chopped
1/2 cup shredded cheese (colby, cheddar, swiss, jack... whatever!)
1/2 tsp Mrs Dash Garlic & Herb
*optional - 1 ready made deep dish pie crust

Directions:
Preheat oven to 350 F.
If not using pie crust, spray pie pan with cooking oil.
Steam or boil broccoli until just softened.
Sprinkle cheese across bottom of crust/dish.
Top with chicken and broccoli.
In a medium bowl, whisk together the egg whites, Mrs Dash, and greek yogurt. Don't worry if it's not perfectly smooth.
Pour egg/yogurt mixture over the chicken, broccoli & cheese.
Bake uncovered 40-50 minutes or until knife inserted in center comes out clean.
Cool on wire rack for 10 minutes, slice into 8 portions and serve.

NUTRITION: per slice
202 calories, 20 g protein, 14 g carb, 7 g fat.

NOTE: Serve with my Spicy & Sweet-Potatoes!