Ready to Succeed?
Don't "diet", instead, Transform Your Life! We offer meal plans with recipes that taste GREAT! Enjoy your food, live your life, and reach your goals!

Learn More
Healthy Recipes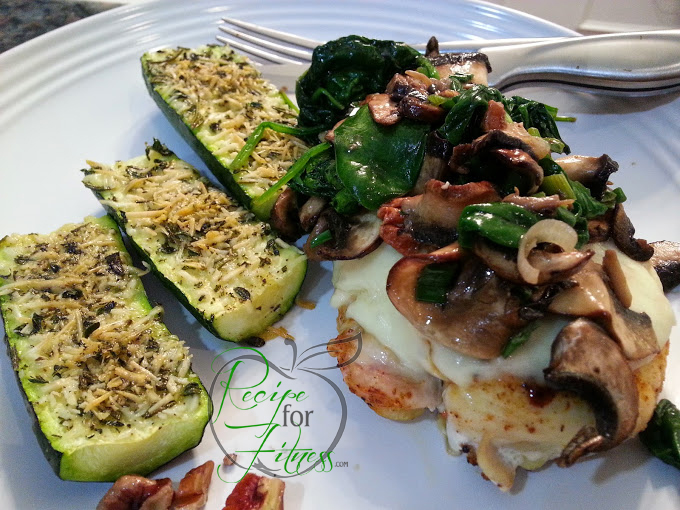 Looking for a new way to serve chicken - and sneak in some veggies?
Here you go... this recipe is fabulous! Lots of flavor, decadent textures, and Clean Eating to boot! No one will ever know! It's as lovely on the plate as it is on the palate! Plus, it whips up FAST!!
Enjoy!

Spinach and Mushroom Smothered Chicken
makes 4 servings.
INGREDIENTS
3 cups baby spinach, chopped (or kale, or do half and half spinach & kale!)
4 boneless, skinless chicken breasts (about 5 oz each)
1 3/4 cup sliced brown mushrooms
3 green onions, sliced
2 Tbsp chopped pecans
1 tsp olive oil
1/2 tsp Mrs Dash Garlic & Herb seasoning
2 slices provolone cheese, halved
DIRECTIONS
Preheat indoor grill (like Foreman Grill)*
In a large skillet, heat oil, then saute the spinach, mushrooms, green onions and pecans until mushrooms are tender. Set aside and keep warm.
Sprinkle chicken with seasoning and grill until a meat thermometer reaches internal temp of 170 degrees.
Remove chicken to baking dish (sprayed with cooking oil).
Top each breast with cheese and broil in oven until cheese is melted.
Remove from heat and plate, dividing the spinach mixture between the four breasts.
Serve.
*Or broil 4" from heat for 4-5 minutes each side, or until thermometer reads 170 degrees.
TIP... serve with Parmesan Herb Zucchini
NUTRITION
per serving: 225 calories, 29 grams protein, 3 grams carbs, 10 grams fat, 1 gram fiber, 274 mg sodium.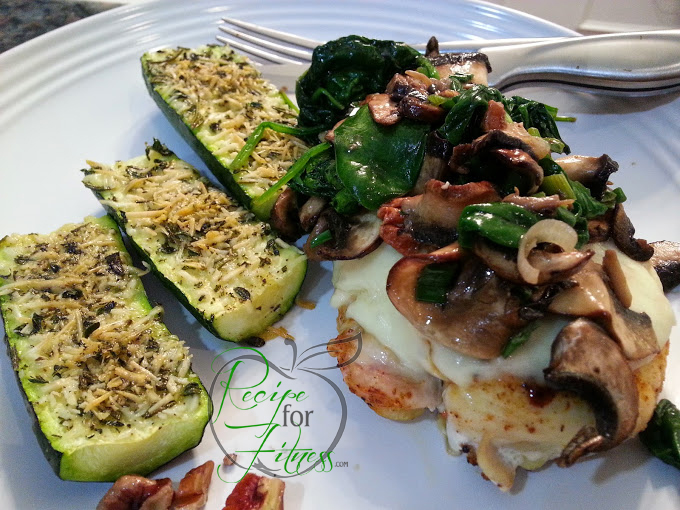 recipe source: http://www.tasteofhome.com/recipes/spinach-and-mushroom-smothered--chicken