Ready to Succeed?
Don't "diet", instead, Transform Your Life! We offer meal plans with recipes that taste GREAT! Enjoy your food, live your life, and reach your goals!

Learn More
Healthy Recipes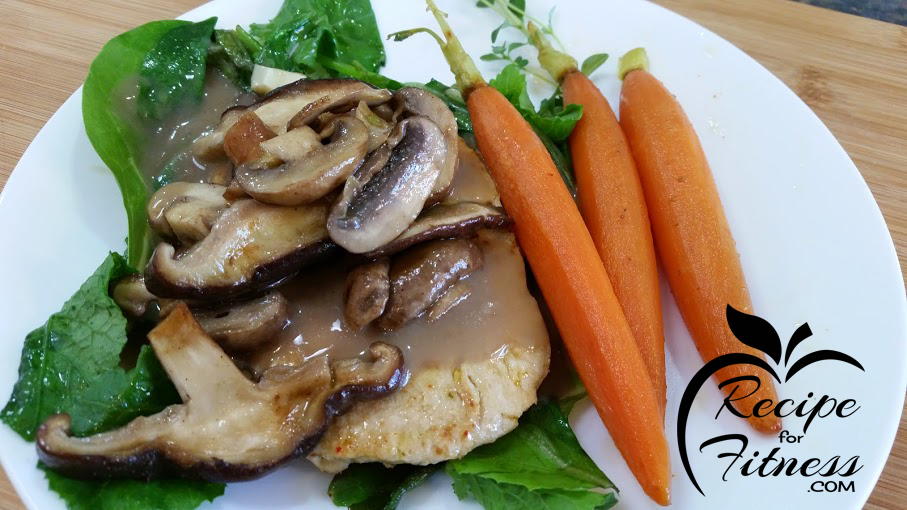 This recipe came out of a challenge... And it was so much fun! Vegas.com asked me to participate in a Wynn-Vegas recipe event... simply check out Celebrity Chef Tal Ronnen's vegan offerings, pick one that appeals, then put my own spin on it to create "gourmet vegas" vegan food at home. Right away, I knew I wanted to utilize mushrooms! This recipe can be prepared two ways... One with Gardein's Chick'n, and one with Tempeh (or Seitan). Simply choose which way you like, and get started! The recipe comes together in about 15 minutes, so in addition to amazing flavor, you get quick and speedy to the table (and don't have to wait for a table in Vegas!).
Vegan Mushroom Chick'n with Candied Carrots
By Chelle Stafford
"Meaty but meatless, this vegan dish will satisfy even the most staunch carnivores!"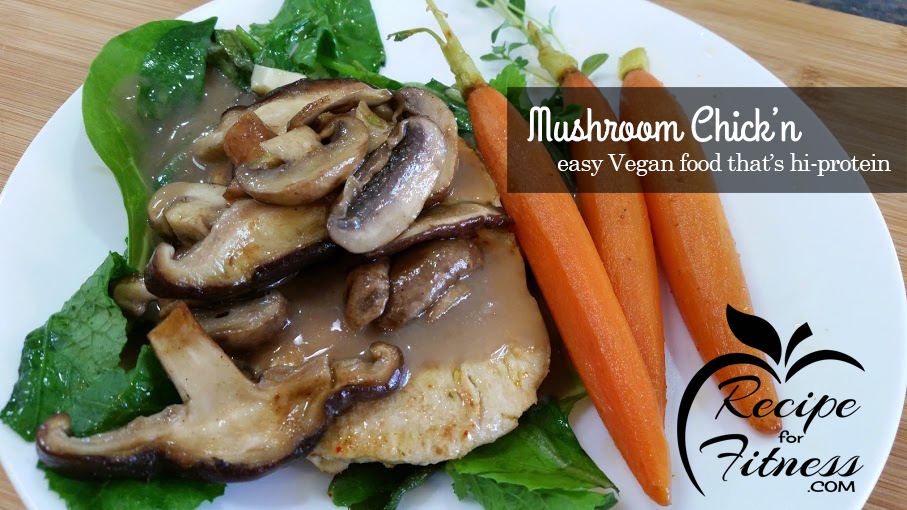 Serves 2
Ingredients
2 Chick'n Scallopini filets
1/2 cup Pacific Vegan Mushroom Gravy
1 cup sliced brown mushrooms (baby bella's)
2 Shiitake Mushrooms, sliced
3 cloves garlic, minced
2 Tbsp White Balsamic Vinegar
1/8 tsp white pepper, ground
1/4 tsp sea-salt
6 large baby carrots
2 Tbsp pure maple syrup
dash of cayenne pepper
a few sprigs of fresh thyme
olive oil
**Optional** - fresh baby greens (about 2 cups) - spinach, kale, etc.
Directions (see photos below)
Slice mushrooms, set aside.
Mince garlic.
Heat 1 Tbsp olive oil in large skillet over medium-high heat.
Add garlic, and sautee until fragrant.
Add mushrooms, cooking (stirring often), until cooked through.
Remove to bowl, and set aside.
Place carrots, thyme sprig, maple syrup and sprinkle of cayenne pepper in a ziploc steamer bag (or however you prefer to steam). Cook in microwave on high for 3 minutes. Allow to rest 1 minute, then plate.
While carrots are steaming, place scallopini in skillet and increase heat to high. Cook about 2 minutes on each side. If you need more oil, add another tsp to the skillet prior to adding the Chick'n.
Heat 1/2 cup mushroom gravy, about 1 minute.
OPTIONAL: Lightly wilt fresh greens (spinach, kale, etc) in pan, then place on plate.
To plate: Top greens (if using) with a Scallopini. Pour 1/4 cup gravy over each scallopini, and divide mushrooms between the two plates. Add a sprig of fresh thyme, if you like, for presentation.
Nutritional Information
Amount Per Serving Calories: 213 | Total Protein: 16 g | Total Carbohydrate: 27 g | Total Fat: 6 g | Total Fiber: 4 g | Total Sodium: 794 mg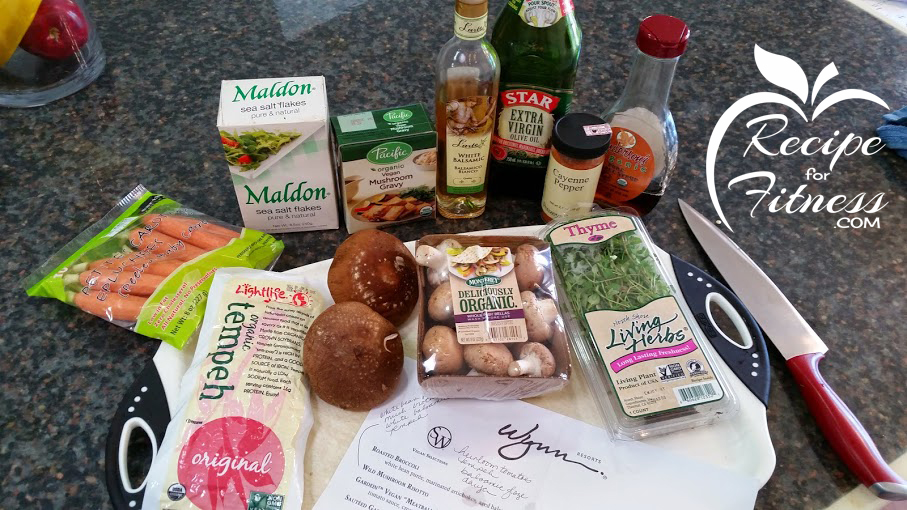 this photo shows a packet of Tempeh, simply replace that with the Gardein Chicken Scallopini.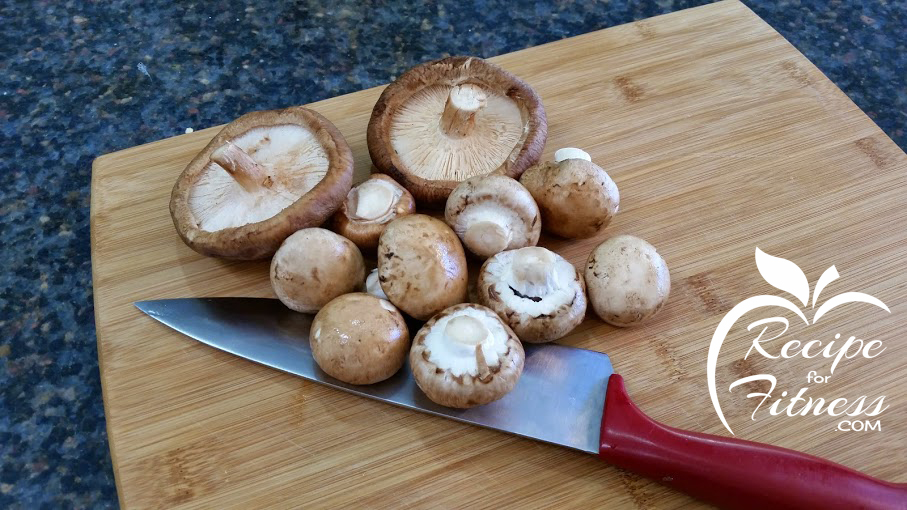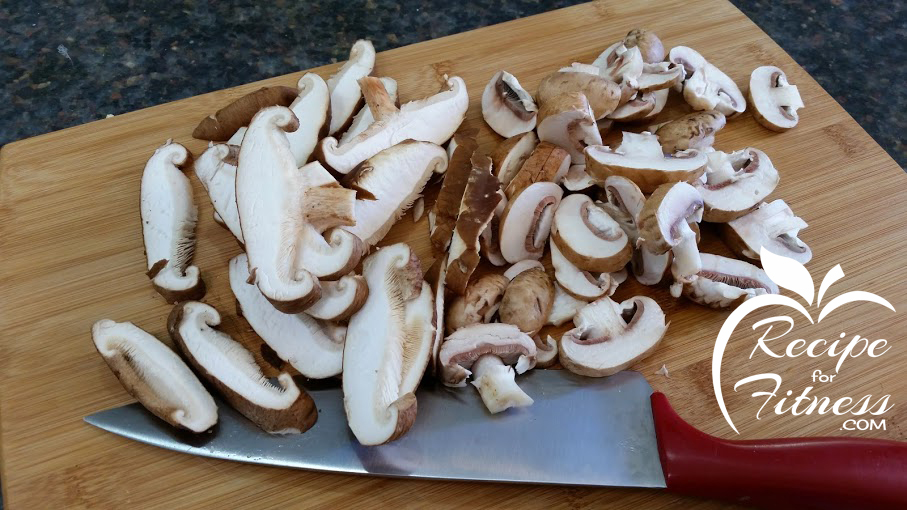 Slice mushrooms & mince garlic.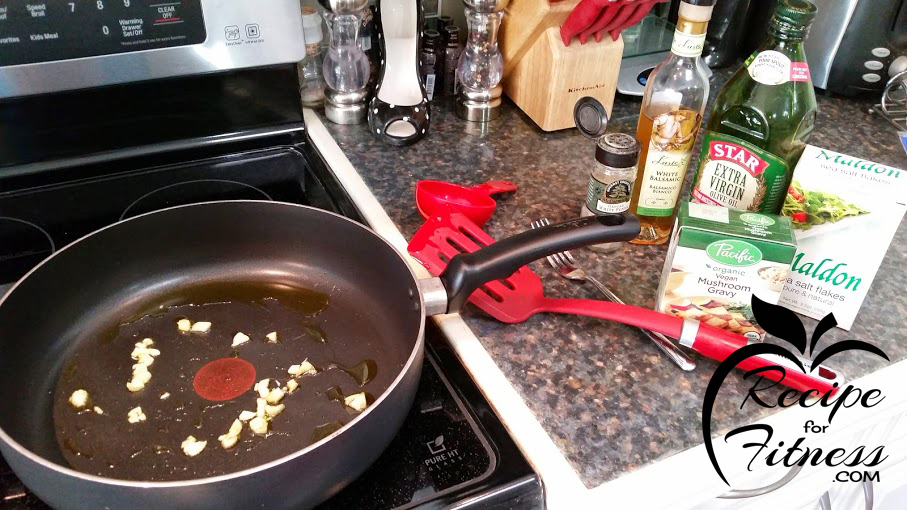 Heat skillet over medium high heat. Add oil, let heat about 30 seconds, then add garlic. When garlic is fragrant, add mushrooms, and sauté about 10 minutes, until cooked. Remove from pan to a bowl.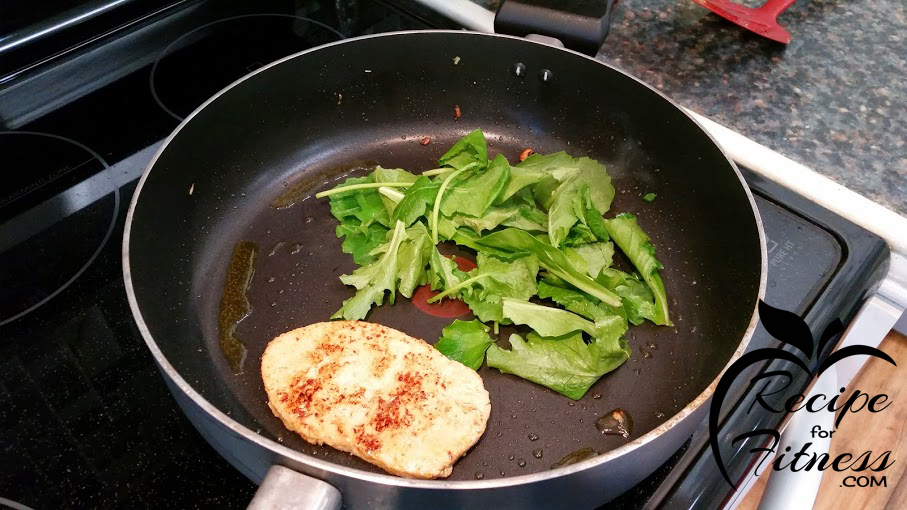 Turn heat to high, and sauté filet(s) about 2 minutes on each side. Just before they're done, add a handful of baby greens (if desired) to wilt slightly.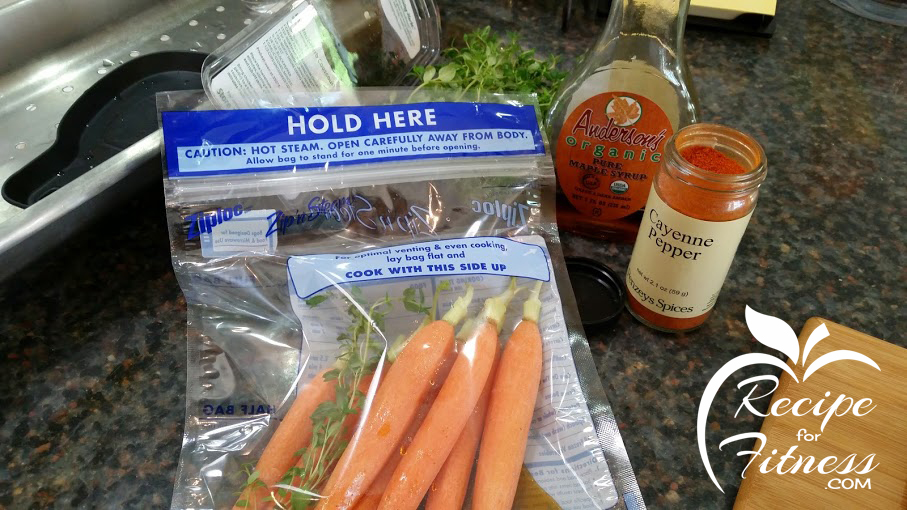 While chick'n is cooking, place prepared carrots in microwave for 3 minutes on high. Allow to rest 1 minute, then divide between two plates. (6 lg baby carrots, sprig of thyme, 2 Tbsp maple syrup, and a dash of cayenne pepper).