Ready to Succeed?
Don't "diet", instead, Transform Your Life! We offer meal plans with recipes that taste GREAT! Enjoy your food, live your life, and reach your goals!

Learn More
Healthy Recipes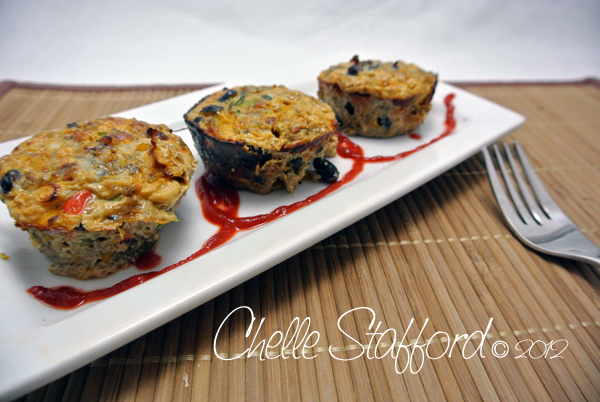 I love easy recipes that create convenient foods... These hit the mark! My chicken and egg muffin cups are packed full with protein, complex carbs and vegetables. Whip up a batch and know that breakfast is ready when you are. Store in refrigerator, in air-tight container, or freeze. As with all ingredients, check labels to ensure they're gluten free (if that's what your diet requires).


Chelle's Chicken & Egg Muffins



Makes 18 muffins

Ingredients
1 lb raw ground chicken breast
Mrs Dash – garlic & herb
8 oz crimini (brown) mushrooms, washed and finely chopped
2 cups chopped bell peppers, any color
1 cup chopped zucchini (with skin)
1 cup black beans, low sodium, rinsed and drained
1 cup cheddar cheese, shredded
½ cup salsa
¼ cup chopped green onion
2 cups liquid egg whites


Directions
Preheat oven to 425 F. Spray muffin tins with cooking oil.
Brown ground chicken with Mrs Dash. When nearly done, add mushrooms, peppers and zucchini. Cook until chicken is no longer pink in the middle.
In a medium bowl, mix together the chicken/vegetable mixture with black beans, salsa, green onion and cheddar.
Mix in egg whites.
Divide mixture between the muffin tins.
Bake 20 – 30 minutes or until a knife inserted in the center of muffin comes out clean. Allow to cool on wire rack, then store in air-tight container in refrigerator.

nutrition information per muffin
91 calories, 11 g protein, 4 g carbs, 3 g fat.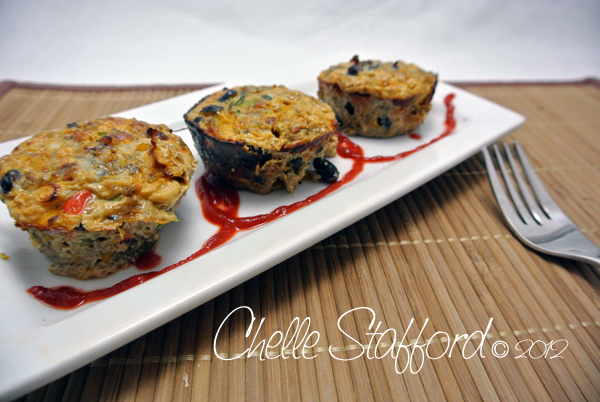 As seen in World Physique Magazine Women, Spring 2012