Ready to Succeed?
Don't "diet", instead, Transform Your Life! We offer meal plans with recipes that taste GREAT! Enjoy your food, live your life, and reach your goals!

Learn More
Healthy Recipes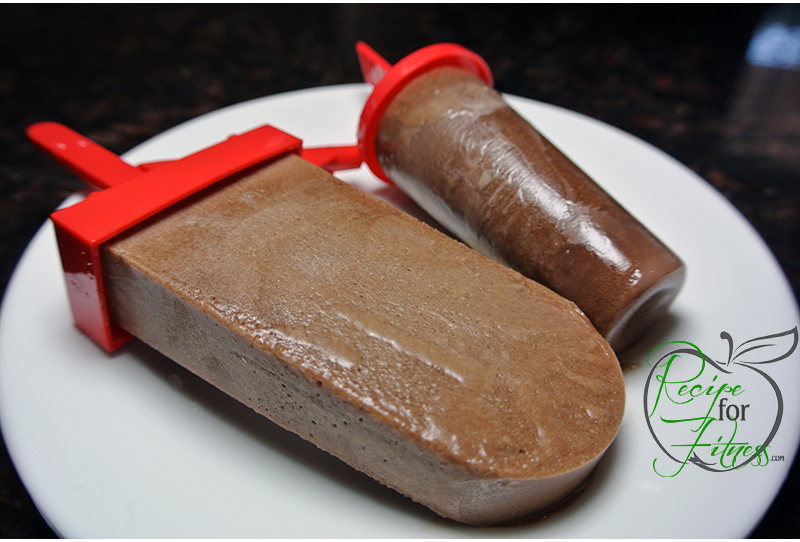 There are a ton of great "recipes" for protein freezer pops floating around the internet, but I wanted a pop that wasn't "icy" (like frozen milk), or full of dairy (which doesn't fit everyone's in-season diet), or have a ton of ingredients. So... I went back to my banana-protein ice cream recipe and kept it simple.

You can add a fat if you've room for it (like nut butter, coconut butter, avocado, etc), or you can keep it like it is - a great post-workout, hot weather treat!

Banana Chocolate Protein
Fudgsicles

Recipe by Chelle Stafford
makes 4 large popsicles*
INGREDIENTS
2 large bananas**
2 scoops chocolate protein powder (I used Champion Performance Pure Whey)
1/4 to 1/2 cup unsweeetened chocolate almond milk

DIRECTIONS
In a blender or food processor, blend bananas until smooth. Add protein powder, and while still blending, pour in almond milk, a little at a time, until smooth and creamy.
Pour mixture into popsicle molds and freeze a minimum of 2 hours.
To remove from molds, run under hot water until you can wiggle the popsicle out.
Enjoy!

NUTRITION
per pop (based on 4 pops per batch): 128 calories, 12 grams protein, 17 grams carbs, 2 grams fat, 2 grams fiber, 62 mg sodium, 9 grams sugar.

whole recipe (divide by however many pops/cubes you make): 513 calories, 49 grams protein, 69 grams carbs, 7 grams fat, 7 grams fiber, 248 mg sodium, 37 grams sugar.


*You can use frozen bananas if you prefer, but it's messy getting the mixture into the molds.
**You can use any type of popsicle mold or even ice cub trays.