Ready to Succeed?
Don't "diet", instead, Transform Your Life! We offer meal plans with recipes that taste GREAT! Enjoy your food, live your life, and reach your goals!

Learn More
Healthy Recipes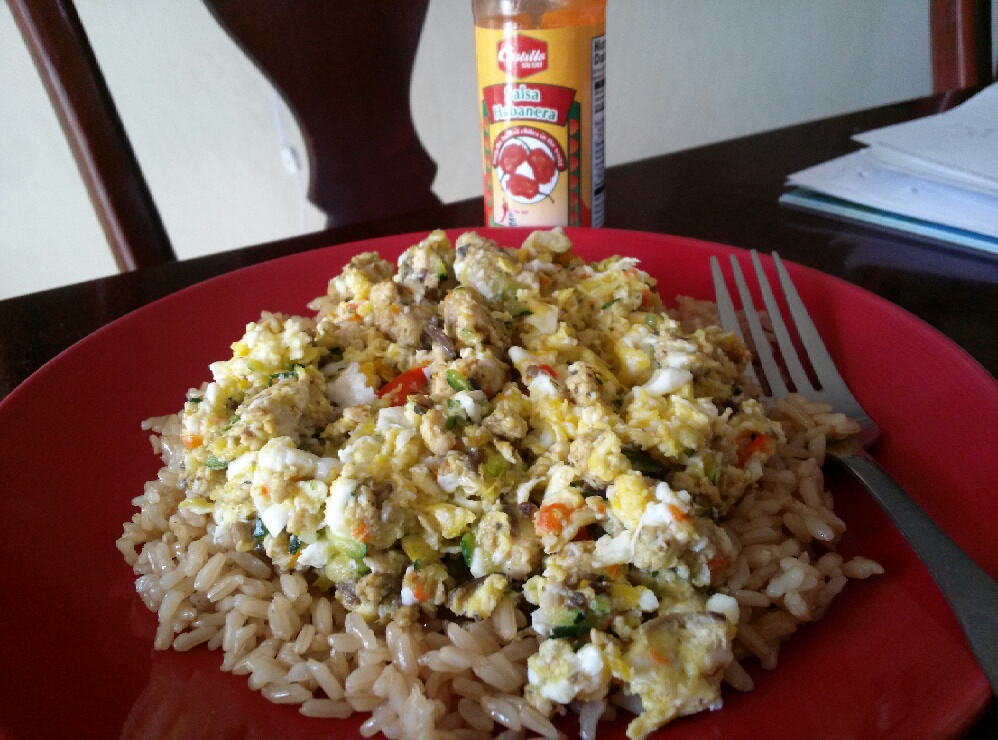 Here's an easy all-purpose mix you can make at the beginning of the week and use in most anything. You can put it in peppers for a quick stuffed pepper, or add an egg or two for a speedy breakfast, top mushrooms with it, make lettuce wraps, top a salad... and so much more!
Packed full of athlete-friendly veggies, this power protein mix will fill you up while helping you nurture those hard earned muscles.
In the photo here, I added 2 eggs and brown rice to make a muscle-building
breakfast post-workout.

Power Protein & Veggie Mix

makes 8 servings (based on 4 oz chicken per serving)
makes 5 servings (based on 6 oz chicken per serving)

INGREDIENTS
2 lb ground chicken breast, raw
1 zucchini
1 package baby bella crimini (brown) mushrooms
1 bell pepper (any color or combination of colors)
1 small onion (*optional)
Mrs Dash - any flavor
Cooking oil spray

DIRECTIONS
Wash all vegetables.
In a food processor (or use a grater) shred the zucchini, mushrooms, and pepper.
Dice onion.
Blend together with raw ground chicken.
Spray a large skillet with oil, and cook mixture over medium high heat, seasoning with Mrs Dash to taste.
When cooked through, drain off liquid (zucchini and mushrooms have a high water content, and as they cook they'll release it).
Allow to cool, then store until needed.

NUTRITION PER SERVING
(based on 8 servings) 158 calories, 26g protein, 6g carb, 3g fat, 1g fiber, 139mg sodium.
(based on 5 servings) 252 calories, 41g protein, 10g carb, 5g fat, 2g fiber, 223mg sodium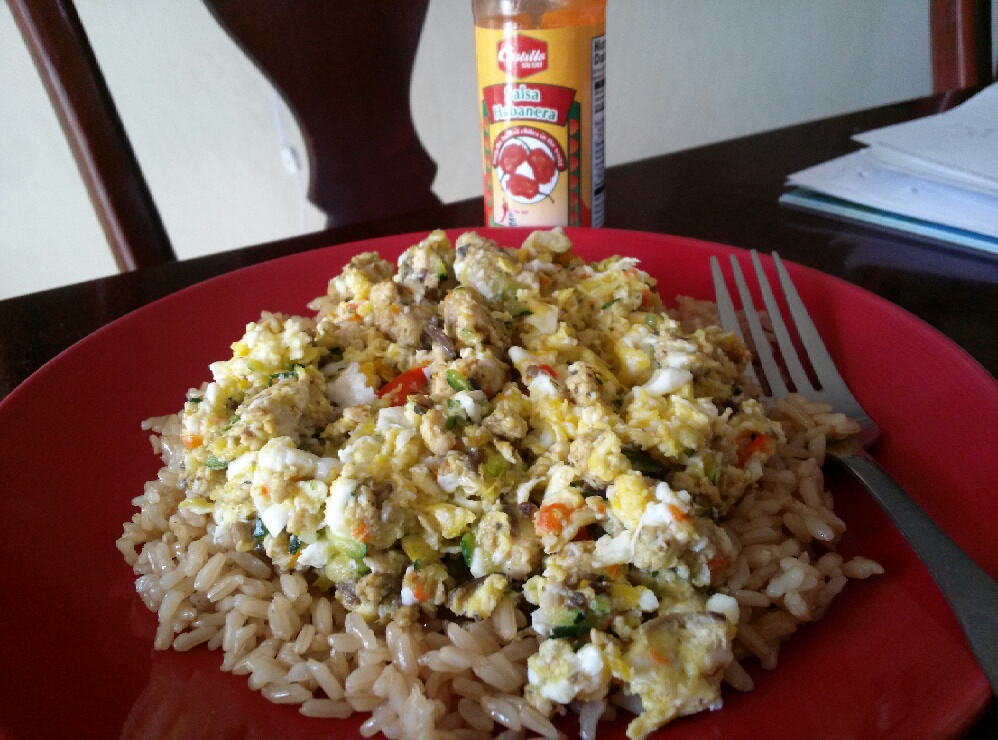 pictured here with w/ eggs scrambled in and brown rice.
My recipe originally appeared on my blog as one of my Recipe of the Week posts for Champion Performance.
http://blog.recipeforfitness.com/2013/04/champion-nutrition-recipe-of-week-eat.html