Ready to Succeed?
Don't "diet", instead, Transform Your Life! We offer meal plans with recipes that taste GREAT! Enjoy your food, live your life, and reach your goals!

Learn More
Healthy Recipes

Prepping for my first show in several years, I'm readjusting back into Competition Diet... sometimes it's no big deal, but every so often there's a craving... for me, it's nachos. I love a big plate of spicy, crunchy, cheesy nachos. But... not exactly figure competitor friendly, right? Wrong!! I found the original recipe for these on pinterest and played and tweaked with it until it fit my own nutritional needs (protein!). One bite and I was hooked! And, bonus, my family loved them, too! They're filling, spicy, and pretty - easy to serve myself and my family, and double as a great appetizer for get-togethers! FYI... the leftovers make a great breakfast! ;-) Just sayin'.
Make ahead tip... cook up the chorizo when you do your one-day food prep, then whenever you want a plate of these bad boys, just slice your peppers, fill and broil! Woot!


Mini Pepper Chorizo Nachos
Quick and easy gluten free snack that's fun, pretty, and filling!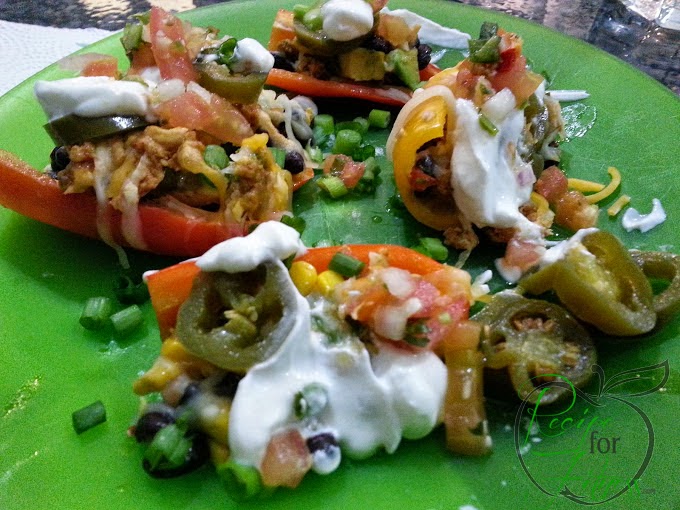 Preparation Time: 10 minutes Total time: 10 minutes
By Chelle Stafford, April 29, 2014
Serves 8
Ingredients:
1 lb mini peppers, halved, stems and seeds removed,
1 lb chicken chorizo (find recipe here) ,
1 can black beans, lower sodium, rinsed and drained,
1 can corn, no salt added, drained (you can use the canned corn with diced peppers if you want a little more heat),
1 medium avocado, diced,
1/2 cup shredded cheddar,
3 green onions, chopped,
salsa or hot sauce,
fat free plain greek yogurt,
sliced jalapeños (jarred),

Instructions:
Preheat oven to Broil.
Cook chorizo. Add beans, corn and avocado. Mix well.
Line cookie sheet with foil.
Lay pepper halves on cookie sheet and fill with meat mixture.
Sprinkle with cheese.
Broil about 2 minutes - until cheese is melted and beginning to bubble.
Top with green onion, salsa, greek yogurt and jalapeños.
Dig in!

Nutrition facts per serving:
174 calories
|
16 grams protein
|
14 grams carbs (net 9g carbs)
|
6 grams fat
|
5 grams fiber
.
284 mg sodium
.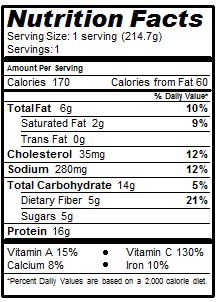 You might also be interested in our other Snack recipes.