Ready to Succeed?
Don't "diet", instead, Transform Your Life! We offer meal plans with recipes that taste GREAT! Enjoy your food, live your life, and reach your goals!

Learn More
Healthy Recipes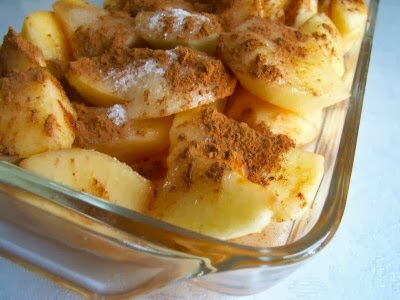 This quick and easy recipe is ideal for competition diet - OR everyday life! A long standing, and favorite, fruit for training diet is the apple. Often called the world's healthiest food, it's packed full of phytonutrients and polyphenols that help to reduce hunger, glucose spikes, and even reduce fat in the bloodstream. Here is an easy way to enjoy that health-bonanza whether you're competing or not! It's quick, tasty, and very versatile. Add it to your oatmeal, mash it into applesauce, stir into greek yogurt, serve it hot over a baked or grilled chicken breast... or enjoy it all on its own!


Cinnamon Apples

Recipe by Chelle Stafford


serves 1
INGREDIENTS
1 apple
1 tsp ground cinnamon
*splash of water, optional
DIRECTIONS
Core the apple and dice it up (keep the skin).
Place apple pieces in a glass microwave safe bowl.
Add cinnamon and stir until all pieces are coated. Add a splash of water if you like.
Cover and microwave on high for 2 minutes.
Allow to sit for 1 minute, then carefully remove cover and test apples for doneness. They should be soft, and easily pierced with a fork.

NUTRITION
100 calories, 1 gram protein, 27 grams carbs, 0 grams fat, 6 grams fiber. 21 grams net carbs.