Ready to Succeed?
Don't "diet", instead, Transform Your Life! We offer meal plans with recipes that taste GREAT! Enjoy your food, live your life, and reach your goals!

Learn More
Healthy Recipes
Nut and Seed Crackers
"This recipe is my go-to for a healthy snack. It's quick and easy to whip up, you can customize it however you like (see the notes below), and... it's even competition diet friendly! So bake up a batch today and go nuts!!"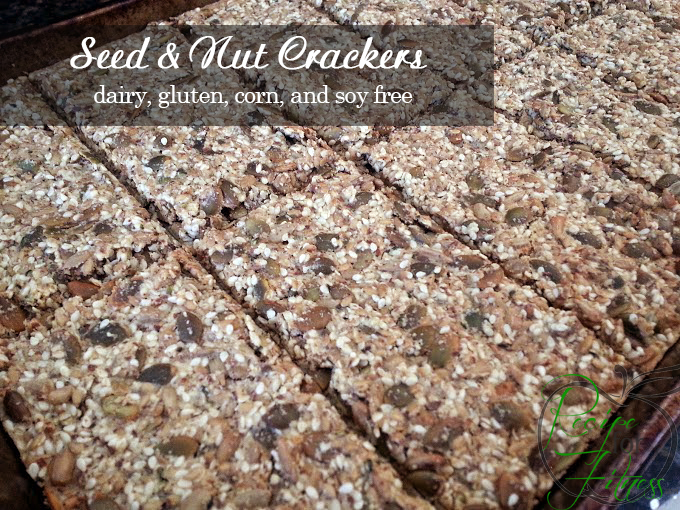 Makes 12 crackers
Ingredients
2 cups seeds (My mix typically contains flaxseed, hemp seed, raw pepitas, raw sesame seeds)
1 cup almond meal/flour
1 cup water
1/2 tsp sea-salt
*optional - seasonings of choice (see tips below)
Directions
Mix together all seeds, flour, seasonings (if using) and sea-salt.
Add water and mix well.
Spread over baking sheet (greased). I wiggle the sheet to spread out the mixture evenly.
Bake 15 minutes at 350 degrees.
Cut into 12 pieces, then reduce heat and bake at 300 for 30-45 minutes. Check crackers often to be sure they're not burning.
Allow to cool completely.
Store in container or baggie.
Nutritional Information
Amount Per Cracker Calories: 137 | Total Protein: 6 g | Total Carbohydrate: 4 g (net carbs: 1 g) | Total Fat: 11 g | Total Fiber: 3 g | Total Sodium: 12 mg
TIPS: spread them with cream cheese (or if you're dairy free, try Daiya brand spreads!). A refreshing dip is a container of Daiya (or cream cheese) Onion & Herb spread mixed with 2 shredded cucumbers (peeled), 1 Tbsp GF Worcestershire sauce, 1 Tbsp lemon juice, and 1/2 tsp garlic salt. YUM!