Ready to Succeed?
Don't "diet", instead, Transform Your Life! We offer meal plans with recipes that taste GREAT! Enjoy your food, live your life, and reach your goals!

Learn More
Healthy Recipes
Vegan Caprese! Grilled Cheesy Tomatoes
"This recipe is so quick! And the flavors... mmmmm!! The Kite Hill cream cheese style spread is phenomenal (it's available exclusively at Whole Foods, and worth the search!!). Use any type of tomatoes you like, the ones below are heirloom. A drizzle of balsamic glaze and fresh basil tops off this skillet/grilled caprese - and your guests will be begging for more! "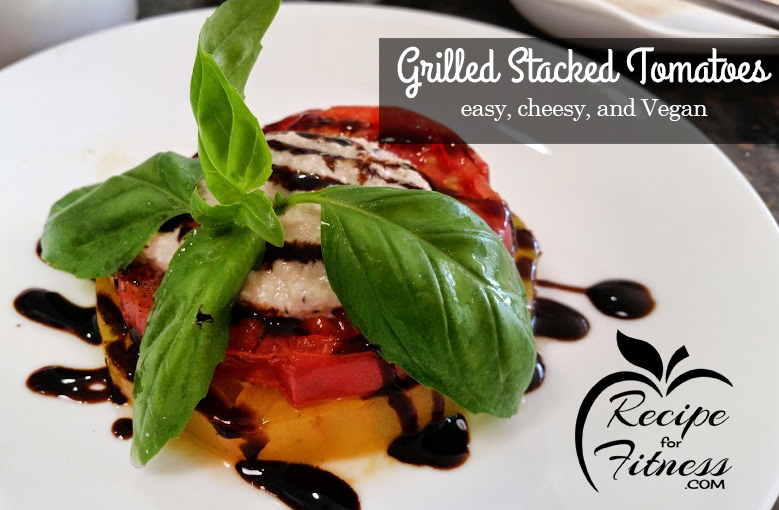 Makes 2 servings
Ingredients
2 large tomatoes (I used Heirloom)
fresh basil
Pepper, and/or other seasoning (I used Penzey's Mural of Flavor, I also recommend Mrs Dash Garlic and Herb)
Directions
Heat skillet over medium high heat.
Slice tomatoes and sprinkle with seasoning.
Place tomato slices in skillet and cook about 30 seconds each side. Just enough to sear the slices. (you can also grill if you prefer)
Layer tomatoes, spreading cream "cheese" on top of each.
Drizzle with balsamic glaze, and top with basil.
Serve immediately.
Nutritional Information
Amount Per Cracker Calories: 109 | Total Protein: 4 g | Total Carbohydrate: 9 g (net carbs: 1 g) | Total Fat: 7 g | Total Fiber: 2 g | Total Sodium: 173 mg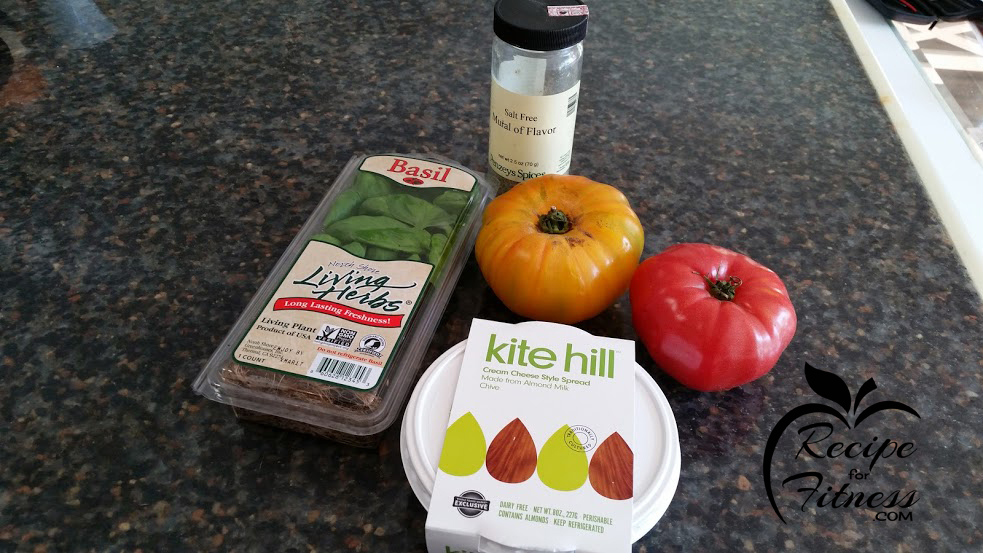 You can use any seasoning you like - simple pepper, Mrs Dash Garlic & Herb, Penzey's Mural of Flavor... experiment! The Kite Hill is really essential, but if you can't find it, any vegan cream cheese style spread you enjoy will work.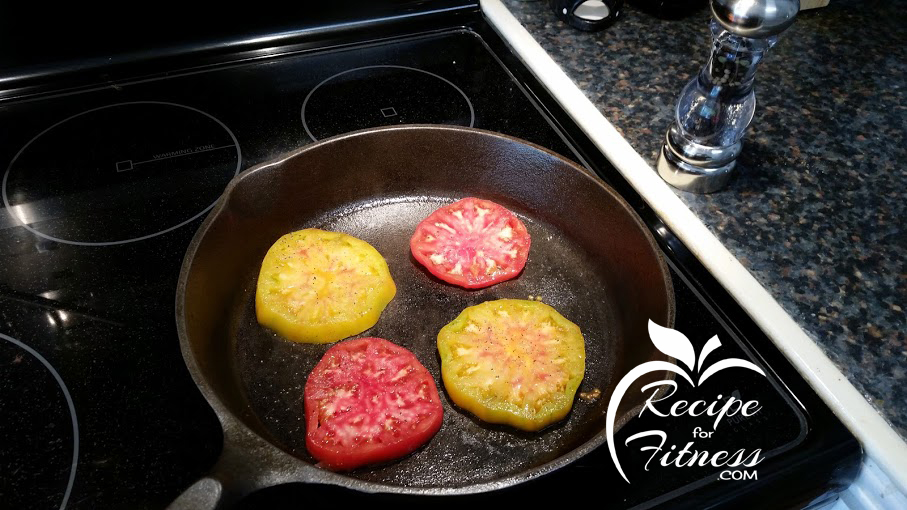 Quickly sear tomatoes in skillet (you can also grill them!), then remove to a plate or cutting board.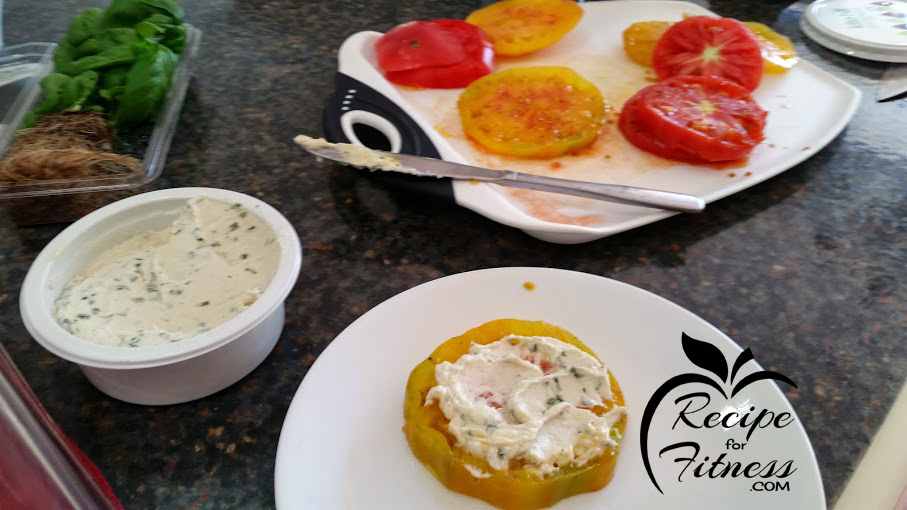 Spread cream "cheese" over 1 slice.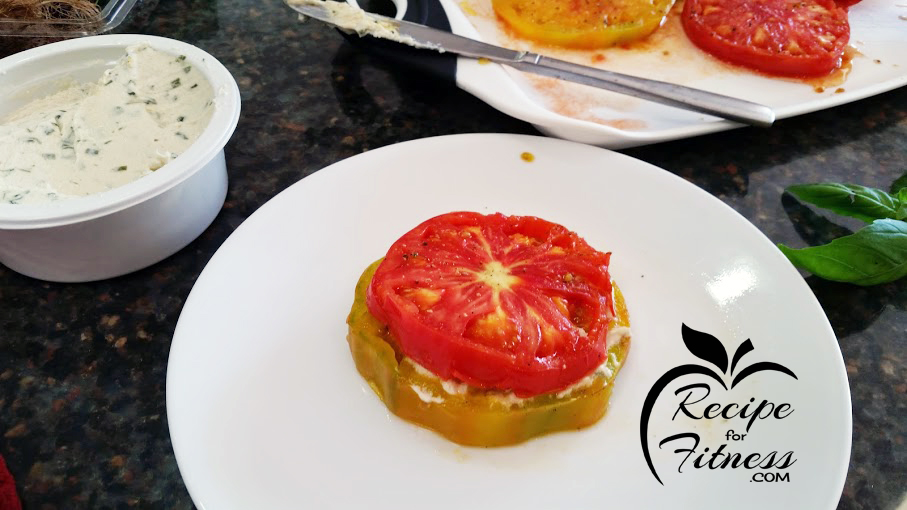 Top with another slice.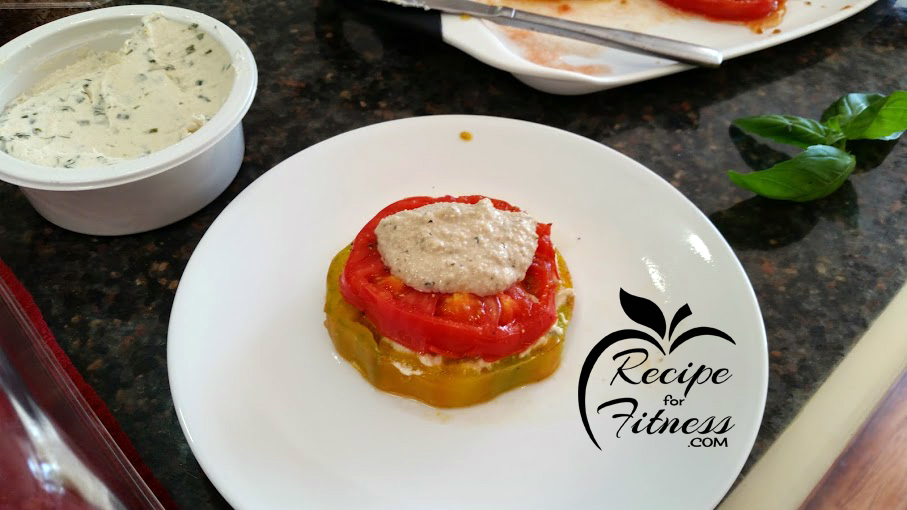 Spread more cream "cheese"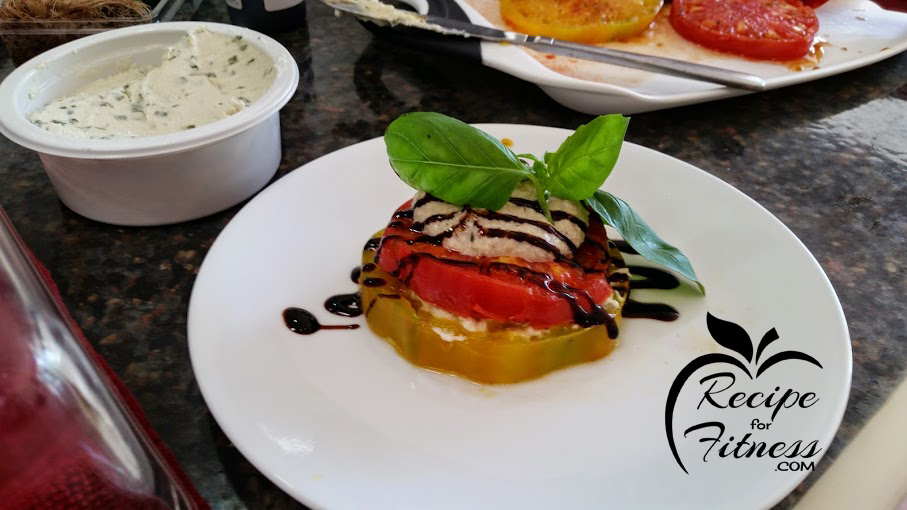 Drizzle with balsamic glaze and top with fresh basil.