Ready to Succeed?
Don't "diet", instead, Transform Your Life! We offer meal plans with recipes that taste GREAT! Enjoy your food, live your life, and reach your goals!

Learn More
Healthy Recipes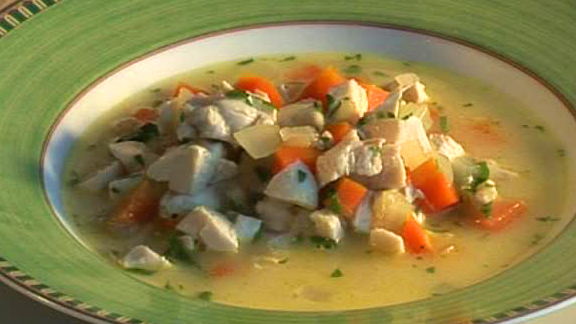 The Slow Cooker, or CrockPot is one of my passions... as of this writing, I have 7 crockpots in my kitchen... and I use them. All of them. There is so much you can do in these wondrous machines! ;-) They're a huge part of my One Day Food Prep, too!
Clean Comfort food made easy! This is an easy family meal that is quick to put together.

Chelle's Slow Cooker

Chicken Soup



INGREDIENTS:

2-4 cups low-sodium chicken broth (more makes it soupier, less makes it more stew-like. I generally start with 2 cups and go from there).
1.5 - 2 lbs chicken breast, diced (or 4 large breasts)
1 celery stalk, diced
2 carrots, peeled & sliced
1 onion, quartered (or diced if your family likes onion - my hubby doesn't so I leave the onion in large pieces easily removed from his bowl, lol)
2 large potatoes, diced
1 container mushrooms, sliced
1 small can diced green chilies
1 tsp garlic powder
1/2 tsp thyme
1/2 tsp white pepper
1 package noodles of choice (I prefer egg noodles)
Sea Salt to taste.



DIRECTIONS:

Place all ingredients in crockpot, stir, cook on low for 6-8 hrs or until meat and veggies are very tender.

Cook pasta & drain according to package directions (I like to use low-sodium chicken broth instead of, or along with, water to increase the flavor). Add cooked noodles to crockpot and mix well. Serve.

Variations: White beans are an excellent addition to this soup, and you can substitute wild and/or brown rice, barley or other grain for the pasta.