Ready to Succeed?
Don't "diet", instead, Transform Your Life! We offer meal plans with recipes that taste GREAT! Enjoy your food, live your life, and reach your goals!

Learn More
Healthy Recipes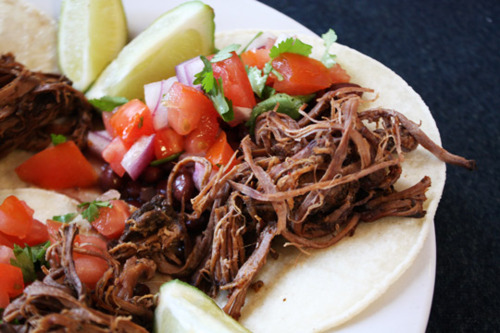 The Slow Cooker, or CrockPot is one of my passions... as of this writing, I have 7 crockpots in my kitchen... and I use them. All of them. There is so much you can do in these wondrous machines! ;-) They're a huge part of my One Day Food Prep, too!
Chelle's Slow Cooker BBQ

Beef


INGREDIENTS:

1 beef roast (as lean as possible, cut off any extra fat)
2 bottles barbecue sauce (low sugar, low sodium, gluten free)


DIRECTIONS:

Place meat in crockpot, add 1 bottle of sauce and cook on high for 4 hours. Drain "juice", add 1/2 bottle of sauce, and cook on low for another 1-2 hours until meat reaches desired tenderness.

Remove from crockpot, shred or chunk, and add remaining sauce.

Serve in a corn tortilla, or sandwich thin, or with Sweet Potato Oven Fries and a green salad.