Ready to Succeed?
Don't "diet", instead, Transform Your Life! We offer meal plans with recipes that taste GREAT! Enjoy your food, live your life, and reach your goals!

Learn More
Healthy, Clean Eating Recipes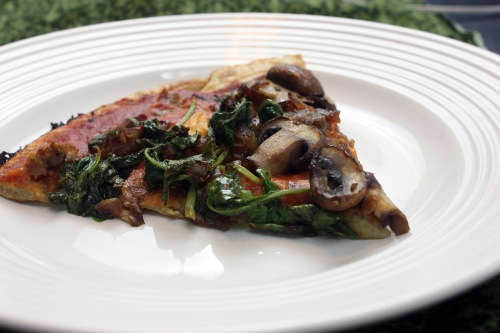 This recipe is fun! It's easy to do, though be sure to oil those pans, lol. The result can be a great pizza crust, or simply a tasty flatbread!
The original recipe can be found here: http://forlifepersonalchef.com/2011/01/25/pizza/



Quinoa Pizza Crust or Flatbread


Ingredients:
2 8" Pie Pans
1.5 cups quinoa & Water to cover. Soak overnight.
1/2 cup water
coconut flour
1 tsp sea-salt
1/4 cup olive oil (or grapeseed, or coconut)**
Optional: seasonings... I used 2 Tbsp fresh minced garlic & 1 tsp Mrs Dash Garlic & Herb.

Directions:
Add water to quinoa and soak overnight.
Drain quinoa. Preheat oven to 450. Oil pans (I sprayed mine to reduce the oil).
Place the drained quinoa, water and salt in a blender and blend until creamy. It'll look like pancake batter.
Add seasonings if desired.
Place pans in oven until shimmery hot, but not smoking. Remove from oven.
Divide batter between the two pans and tap a bit to settle the level to even.
Bake 20 minutes, then flip the crust over and bake another 10. They'll be brown & crispy.

Recipe makes 2 crusts. With each crust cut into 4 pieces, the nutritional info is for one "slice" (1/8th of the recipe).

**I used nowhere near this amount. I used my Misto, and gave each pan a good spray and that was plenty.
Nutritional Info: Per slice - 147 calories, 5 grams protein, 20 grams carbs, 5 grams fat, 2 grams fiber, 2 mg sodium.