Ready to Succeed?
Don't "diet", instead, Transform Your Life! We offer meal plans with recipes that taste GREAT! Enjoy your food, live your life, and reach your goals!

Learn More
Healthy, Clean Eating Recipes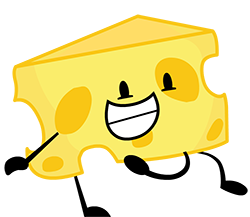 This is so easy! And changing the flavors is super simple! Just swap out the seasonings and the cheese! Feeling Italian? Use Mozzarella and Mrs Dash Italian Herb. Mexican? Use Sharp Cheddar or Pepper Jack and Mrs Dash Southwest Chipotle. Easy!

Chelle's Cheesy

Brown Rice

makes 8 1/2-cup servings

Ingredients:

4 cups cooked brown rice
1 1/2 cup sharp cheddar cheese, grated
1 Tbsp Mrs Dash Garlic & Herb
Spray Olive Oil

Directions:
Preheat oven to 450. Spray an 8x8 pan with Olive Oil.

In a bowl, mix together the cooked rice, cheese and Mrs Dash. Pour into bowl and bake for 10-15 minutes. Top will be golden and "crunchy", inside will be delicately herbed and cheesy. Yum!
Nutrition Info: Serving size about 1/2 cup. 154 calories, 5 protein, 23 g carbohydrate, 5 g fat, 2 g fiber.