Ready to Succeed?
Don't "diet", instead, Transform Your Life! We offer meal plans with recipes that taste GREAT! Enjoy your food, live your life, and reach your goals!

Learn More
Healthy Recipes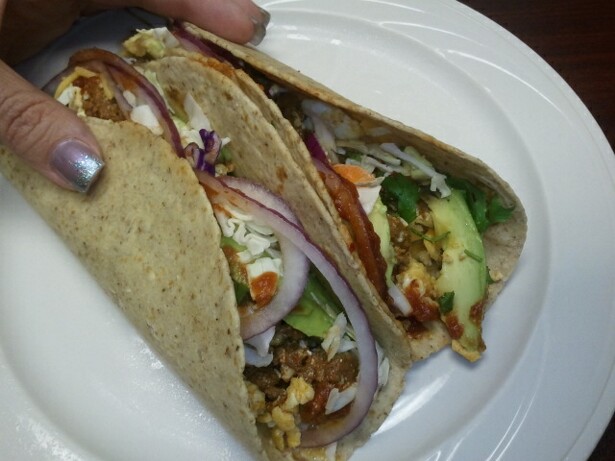 Looking for a fast but flavorful high-protein meal? This is a great dinner - or breakfast! Or post-workout meal! It's very adaptable to what your nutritional needs are and it's incredibly tasty!


Egg & Chorizo Tacos

by Chelle Stafford
Serves 1

Ingredients:

3 oz chorizo, browned & crumbled
4 egg whites
2 La Tortilla Factory Low-Carb tortillas (the small ones)
1/2 avocado
1 Tbsp chopped cilantro
2-4 Tbsp shredded cabbage
*sliced red onion - optional
*taco sauce - optional

Directions:

Brown chorizo, remove to a bowl.
In same skillet, scramble eggs. Add to the cooked chorizo.
Divide the egg/chorizo mixture and remaining ingredients between 2 tortillas.

NUTRITION (per 2-taco serving):
447 calories, 51 g protein, 28 g carb, 21 g fat, 19 g fiber.

NOTES: You can change the nutritional info by substitutions... use chicken chorizo in place of beef, omit the tortillas and make it a salad, use corn tortillas in place of the low-carb ones... lots of options - use your imagination!