Ready to Succeed?
Don't "diet", instead, Transform Your Life! We offer meal plans with recipes that taste GREAT! Enjoy your food, live your life, and reach your goals!

Learn More
Healthy Recipes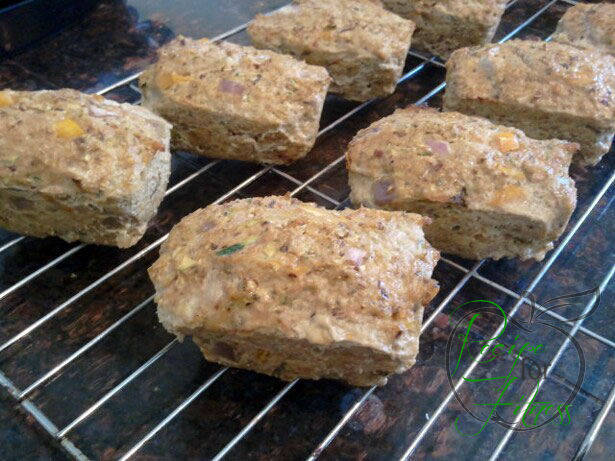 This is an easily portable food :-) I've seen recipes for mini meat-muffins/loaves all over the internet for years, but have never really found one I like. Then came competition diet, and I really needed something that was easy to make, eat, and didn't knock me off track with carbs. Most recipes include bread crumbs or quinoa, rice or other starchy carb. I needed a solution without those extra carbs... I utilized my free foods to fill out the recipe and add flavor (mushrooms, onion, garlic), then added shredded zucchini and diced pepper for a veggie boost, plus the egg both to hold it all together as well as provide a healthy source of fat. The result was an incredibly tasty mini loaf! The hubby even loves these! Just add a side (quinoa, rice, etc) and a veggie and you've got a full meal for the family (or yourself!).
Chicken Mini Loaves

Makes 8 loaves

Ingredients:
● 2 lbs ground chicken breast
● 1 cup finely minced crimini (brown) mushrooms
● 1 cup shredded zucchini (usually this is about 1 medium sized zucchini)
● 1/2 cup diced onion
● 1/2 cup diced pepper (green, yellow, orange, red, whatever!)
● 2 Tbsp fresh minced garlic
● 1 whole egg
● 1/3 cup salsa (try this with different kinds each time!)
● 2 Tbsp Mrs Dash Southwest Chipotle Seasoning

Directions:
● Spray Muffin Tin or Mini Loaf pan with oil.
● Preheat Oven to 400 degrees
● Mix all ingredients
● Divide among 8 muffins or loaves.
● Bake 20-30 minutes, draining pan at about 20 minutes.
● When done, serve immediately, or cool on wire wrack and individually wrap for snacks/meals.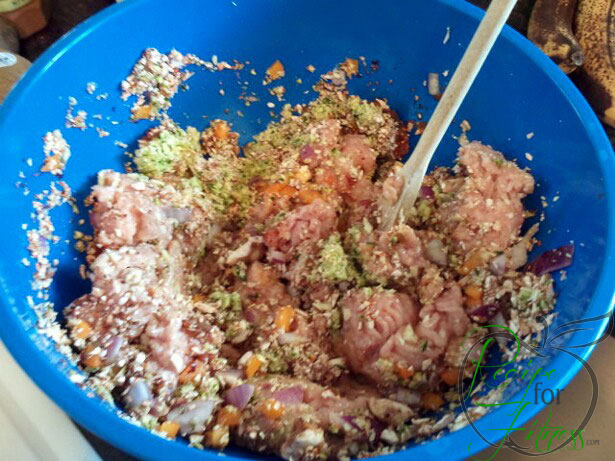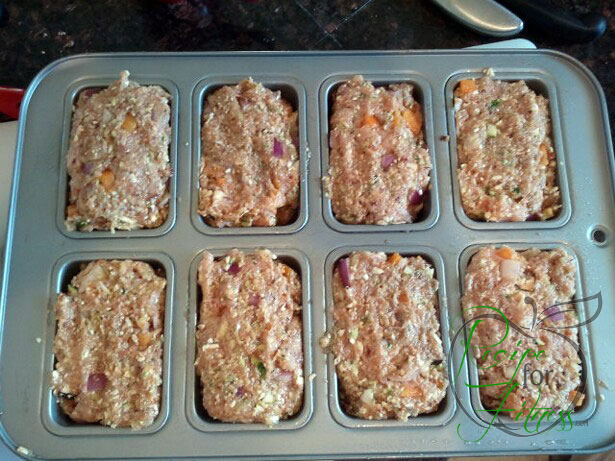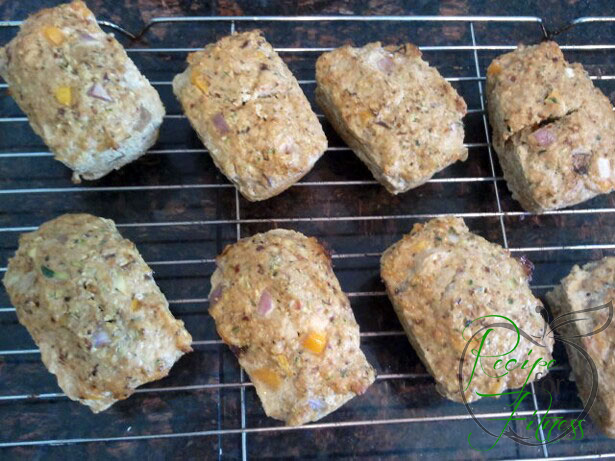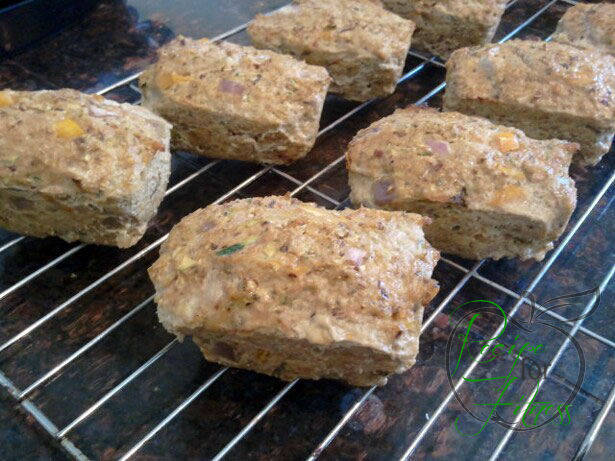 Nutrition Information:
Nutrition data is per loaf: