Ready to Succeed?
Don't "diet", instead, Transform Your Life! We offer meal plans with recipes that taste GREAT! Enjoy your food, live your life, and reach your goals!

Learn More
Healthy Recipes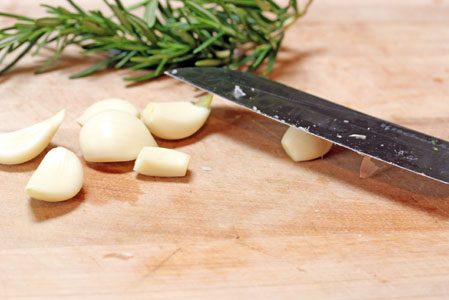 I'm a sucker for lettuce wraps. In particular, Pei Wei's Cool Chicken Lettuce Wraps. Serious yummage there, but every time I eat them, my fingers and feet swell up like crazy. Well, as I'm heading toward my trip to the Arnold Sports Festival, my diet is pretty tight - no room for PeiWei's sodium-fest. So what's a kitchen-geek to do? Make her own, of course!

These taste fantastic, very similar in flavor and texture, but way healthier! The high-protein, low-carb recipe fits in my ultra-tight diet, and yes, they're competition diet friendly! What more can you ask for?? Oh - yeah, MORE! ;-) (Seriously, is it time to eat again? I'm ready for more!)


Chelle's Chicken Lettuce Wraps
serves 4

INGREDIENTS
1 lb ground chicken breast
1 small head lettuce (iceberg works best)
8 mushrooms (I used crimini/baby bellas)
1/2 of an 8-oz can sliced water chestnuts (about 1/2 cup)
1/4 cup no salt peanut butter (I used fresh ground)
1/4 cup low sodium soy sauce
5 cloves garlic, minced
1/2 Tbsp ginger paste (or 1/4 - 1/2 tsp ground ginger)
Bragg's Liquid Aminos (for serving)
Cooking Spray (I used coconut oil)

DIRECTIONS
Spray skillet with cooking oil.
Over medium high heat, brown chicken breast with garlic and ginger (*see note below).
While chicken is cooking, chop (or mince in food processor) mushrooms and water chestnuts.
When chicken is nearly cooked through, add vegetables to chicken. Mix well.
Add soy sauce and peanut butter and mix well. Reduce heat to low and cover, simmering for 10-15 minutes.
Drain in colander or sieve.
Serve.

To serve: Cut open head of lettuce and remove leaves to use as 'cups'. Fill leaves with meat mixture, and spray with Bragg's Liquid Aminos.

*Ginger: for best results use ginger paste (available in refrigerated herb section at grocery). If using dried/powdered ginger, reduce amount to 1/4 - 1/2 teaspoon.


NUTRITION
per serving: 257 calories, 32g protein, 11g carbs, 8g fat, 2g fiber, 2g sugar, 741 mg sodium. 9g net carbs.

How do mine match up to Pei Wei's version? Here is their nutritional info for the same serving size: 360 calories, 23g protein, 39g carbs, 11g fat, 4g fiber, 15g sugar, 3060 mg sodium. The Kitchen-Geek Wins!