Ready to Succeed?
Don't "diet", instead, Transform Your Life! We offer meal plans with recipes that taste GREAT! Enjoy your food, live your life, and reach your goals!

Learn More
Healthy Recipes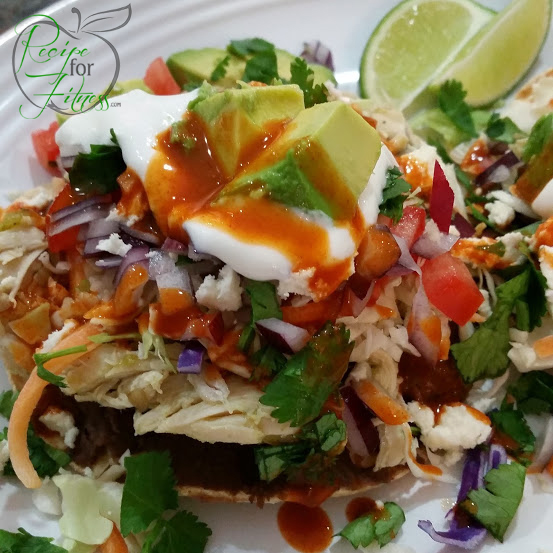 Time for tostadas!! This recipe goes back many years to when I was first working to lose the weight. After my family mutinied (who knew they wouldn't like plain chicken with brown rice and steamed broccoli for every meal??), I began working on cleaning up familiar recipes that I knew they'd eat. This was one of the first. And it's still a favorite. It's gluten-free (check your ingredient labels to stay safe!), full of flavor, and because of the nature of the beast – you can load up those toppings until your plate resembles a food mountain – 'cuz it's all good for you and there's no damage to the waistline.
If you make the chicken as part of your One-Day Food Prep, you'll literally have this dinner on the table in 15 minutes max. You can also prechop your toppings (except the avocado) and have those ready to go in little baggies you can simply toss on the counter and say, "Food's up!".
Chicken Verde Tostadas
By Chelle Stafford
"These chicken tostadas come together in a snap when you've prepped the chicken earlier - dinner's ready in 12 minutes!!"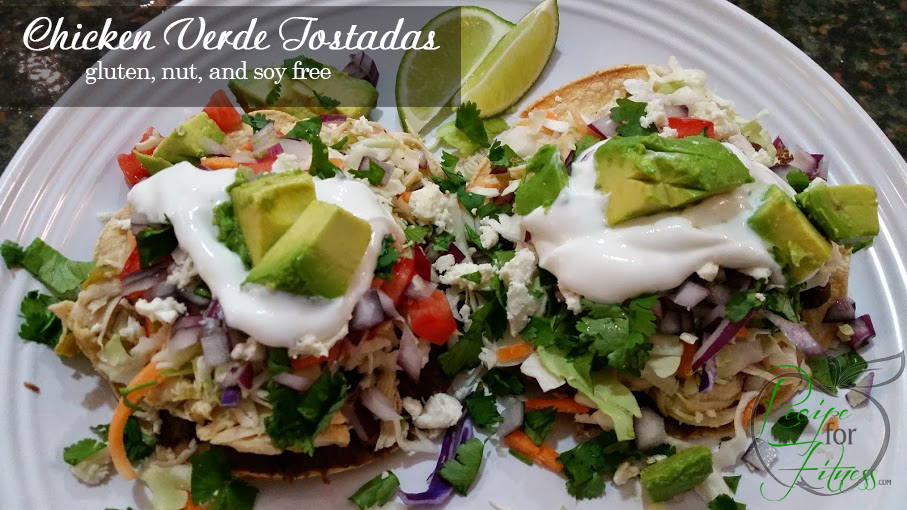 Serves 4
Ingredients
1 lb chicken verde (see note below)
8 gluten-free corn tortillas
1/2 cup refried black beans (or mashed black beans)
1/4 tsp chili powder
1/4 tsp smoked paprika
1 lime, quartered
1/4 cup shredded cheddar (optional)
1/4 cup plain greek yogurt
shredded lettuce or coleslaw mix (no dressing)
onion, diced
tomato, diced
2 Tbsp chopped cilantro
1 avocado, diced
hot sauce
Directions
Preheat oven to 350 degrees, and line a cookie sheet with foil. Place 6 corn tortillas on sheet, and bake about 12-15 minutes, turning halfway, until crispy.
Reheat your chicken verde (I use the microwave).
In a small saucepan, heat over medium heat refried beans, adding the chili powder and smoked paprika, stirring well.
While your beans heat, chop your toppings and set them out.
Serve.
NOTE
:
*Quick and Easy Chicken Verde: Place chicken breasts in crockpot, add 1 jar salsa verde (or green chili -
This is what I use
), cover and cook about 2 hrs on high. Shred. If you don't have time for the crockpot, simply place both ingredients in a baking dish, bake at 350 until cooked through (about 25 minutes) and shred.
TIPS
:
Toppings galore!!! My family likes using shredded cheddar, I prefer crumbled feta; they like shredded lettuce, I prefer the mix from those coleslaw bags (just the veggies); they like sour cream, I prefer greek yogurt... feel free to add sliced black olives, chopped or jarred jalapeño, etc.
Nutritional Information
Amount Per Serving (2 tostadas) Calories: 316 | Total Protein: 35 g | Total Carbohydrate: 27 g | Total Fat: 0 g | Total Fiber: 6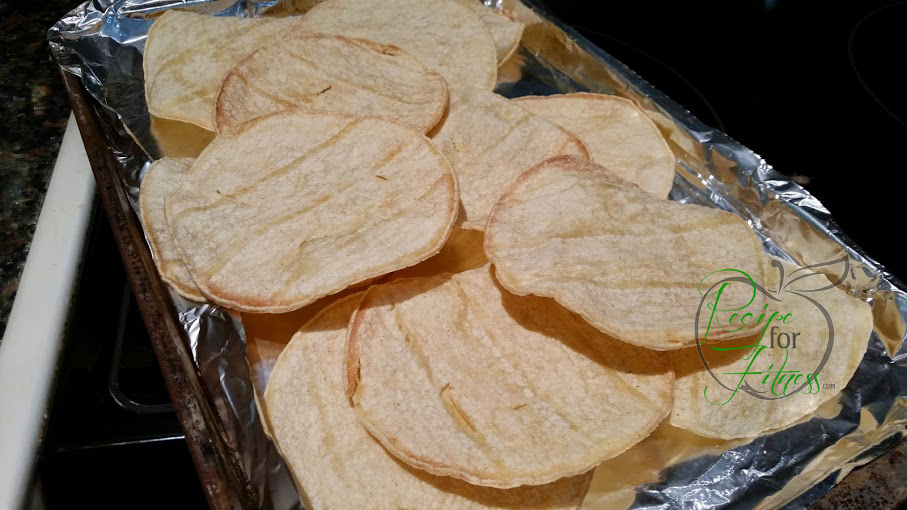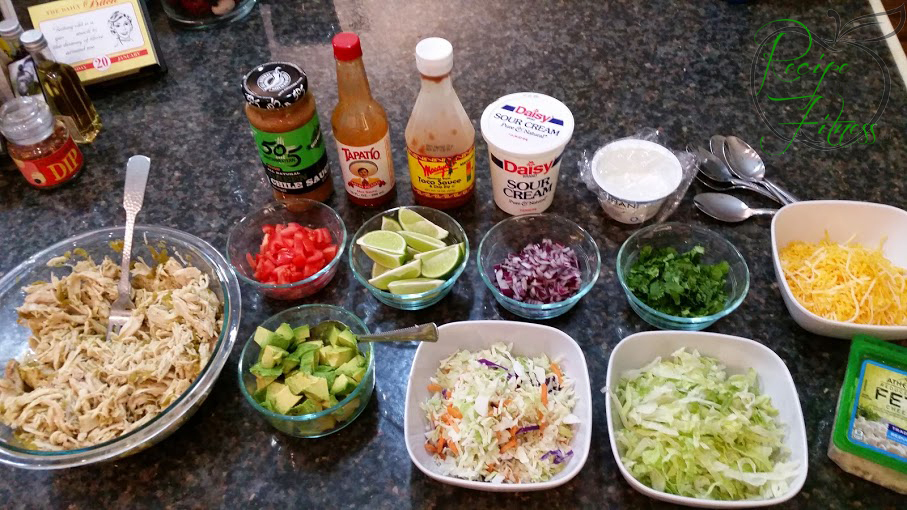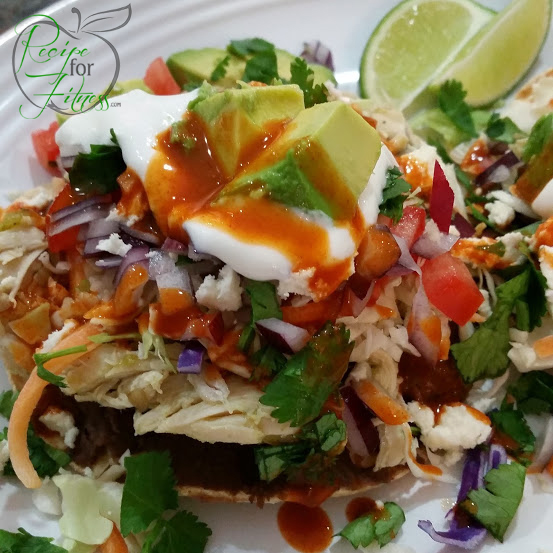 Special Note... CERTAIN PRODUCT LINKS THAT APPEAR ON THIS PAGE COME FROM AMAZON SERVICES LLC. THIS CONTENT IS PROVIDED 'AS IS' AND IS SUBJECT TO CHANGE OR REMOVAL AT ANY TIME. "Recipe for Fitness is a participant in the Amazon Services LLC Associates Program, an affiliate advertising program designed to provide a means for sites to earn advertising fees by advertising and linking to Amazon.com."