Ready to Succeed?
Don't "diet", instead, Transform Your Life! We offer meal plans with recipes that taste GREAT! Enjoy your food, live your life, and reach your goals!

Learn More
Healthy Recipes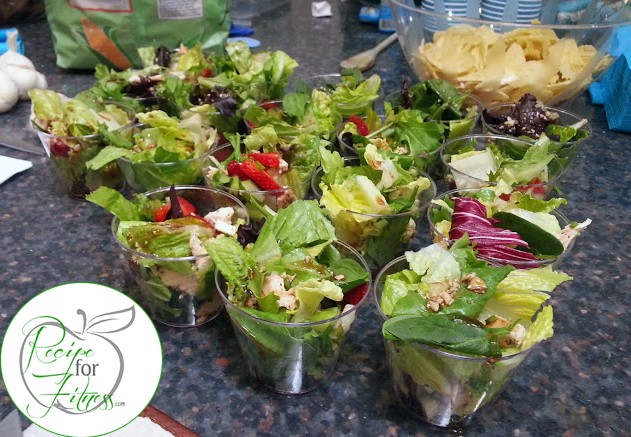 This is a great salad you can serve up for a crowd or downsize it and keep it to yourself. Packed full of bright spring flavors, it's sure to be a new favorite!
We first served this at a baby shower - it comes together quickly, looks so pretty in little serving cups, and it tastes phenomenal!
Balsamic Berry & Chicken Salad
makes 4 "meal" servings, or 16 "party" servings. Increase or reduce recipe and portion size as needed.

INGREDIENTS
2 heads Romaine Salad
3 cups Spring mix lettuce
2 cups thinly sliced strawberries
1/2 cup celery, chopped
1/2 cup fresh chives, chopped
1 lb boneless skinless chicken breast
1 tsp extra virgin olive oil
3 cloves garlic, minced
1/4 cup honey
1/4 cup balsamic vinegar
1/4 tsp fresh ground black pepper
2 Tbsp chopped raw pecans

DIRECTIONS
Grill or bake chicken breast seasoned with a drizzle of olive oil and non-salt seasoning (I prefer either Mrs Dash Garlic and Herb or Penzey's Mural of Flavor seasoning). Allow to cool, then chop into small pieces. Set aside.

In a large mixing bowl, toss together the romaine and spring mix. Add strawberries, celery, and chives. Set aside.

Heat a medium saucepan over medium-high heat. Add oil, garlic, honey, vinegar, and pepper; cook for about 15 seconds. Stir until heated through.

Divide salad mix between 4 plates. Top with chicken. Drizzle with dressing. Sprinkle pecans over the top and serve immediately.

TIP:
For parties, serve salad in small cups!

NUTRITION
per meal serving: 323 calories, 30 grams protein, 39 carbs, 8 grams fat, 10 grams fiber, 189 mg sodium. Net 29 grams carbs.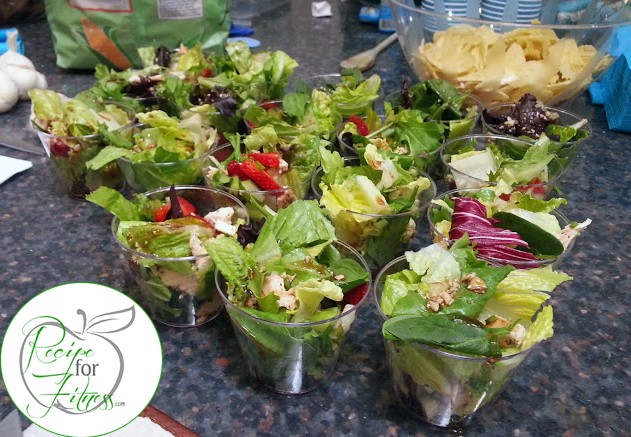 *Original recipe from Soups, Salads, & One-Dish Meals.