Almond Butter Chocolate Chip Cookies
Gluten and Dairy free cookies that taste great, are quick and easy to make, and won't derail your goals!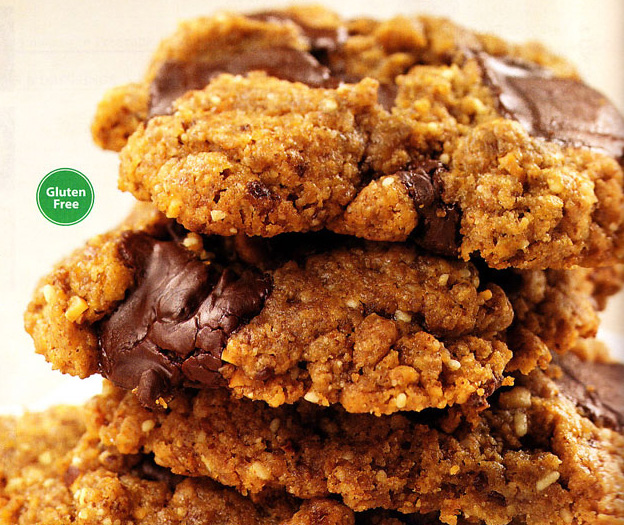 Preparation Time: 10 minutes Total time: 20 minutes
By Clean Eating Magazine, March 3, 2010
Makes 24 cookies
Ingredients:
olive or coconut oil cooking spray,
1 cup unsalted almond butter, stirred well,
3/4 cup Sucanat (sugar cane natural - or Truvia baking blend),
1 large egg,
1/2 tsp baking soda,
1/4 tsp sea salt,
3 oz dark chocolate (70% or greater), broken into small pieces,


Instructions:
ONE: Preheat oven to 350° F. In a medium bowl, stir together the first 5 ingredients until blended. Stir in chocolate.
TWO: Drop dough by rounded tablespoonfuls onto parchment-lined baking sheets. Bake for 10-12 minutes or until lightly browned. Let cool on baking sheets for 5 minutes. Remove to a wire rack and let cool for 15 minutes more.