Ready to Succeed?
Don't "diet", instead, Transform Your Life! We offer meal plans with recipes that taste GREAT! Enjoy your food, live your life, and reach your goals!
Learn More
Recipe For Fitness - Who Are We?
Before & After...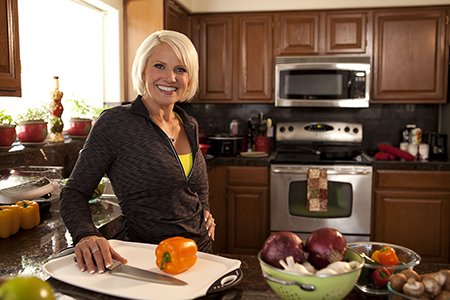 April 2013
My story has been featured in Women's Health Magazine, Oxygen Magazine, Scottsdale Health Magazine, and various websites and podcasts. Out of my journey, I've made nutrition and fitness not only my lifestyle, but my passion. I am an ISSA Certified Fitness Nutrition Specialist & Sports Performance Nutrition Specialist, ISSA Certified Personal Trainer, Eat Clean Diet™ Ambassador, Champion Nutrition Sponsored Athlete, and a contracted recipe / nutrition writer for World Physique Women Magazine.
You can view more at:
READ Chelle's Blog
http://blog.recipeforfitness.com/p/about-me.html
http://blog.recipeforfitness.com/p/progress-photos.html
http://billandchelle.com/fitness/chelle_before_after.html
Want to learn more about me? Check out my More Than You Ever Wanted to Know page!